Well amazing how a former YGTS athlete makes a mountain out of a mole hill because he can't handle the truth and cast aspersions without any evidence to support his stupid claims.
Anyway I've decided to impose a fine on myself of $10. I'll kindly donate to the metrocard so he can catch a bus out to his handicap.
Btw, Below is an extract from a book that my squad very kindly put together to commemorate the 20th anniversary of YGTS and was presented to me in April this year.
It's from Michelle Burckhardt, an outstanding contributor to our sport over many years. Michelle very kindly articulates her experience with YGTS.
Maybe  in respect to the unfounded insinuation that I chose athletes' handicaps from the idiot, he was referring to the numerous times I've approached handicappers to suggest the mark was too generous? So if that's an example of me, choosing my athletes' marks then I'll wear it.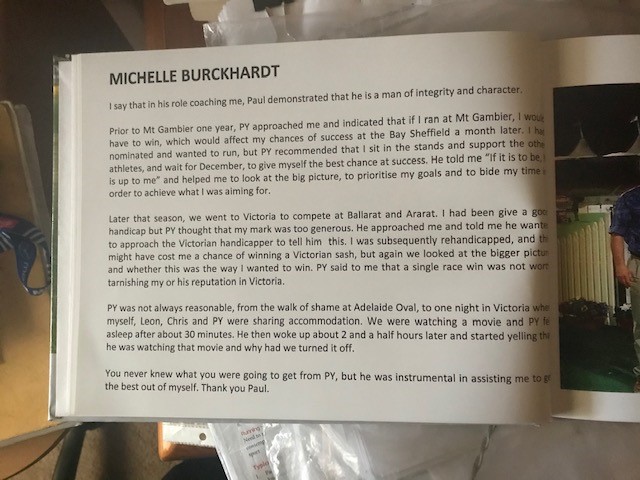 Last edited by Admin on Sun Dec 22, 2019 9:52 am; edited 2 times in total